UK Sex Shop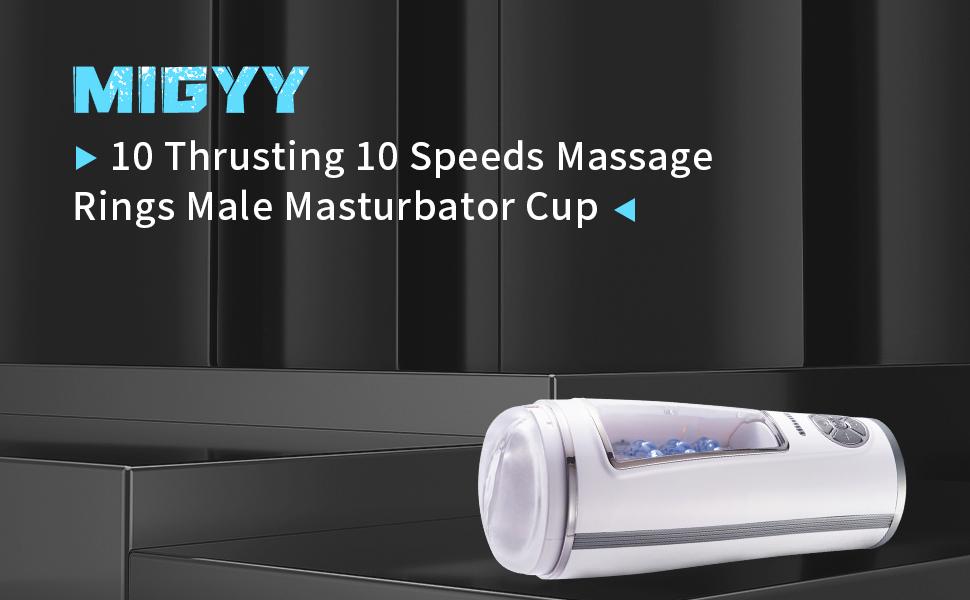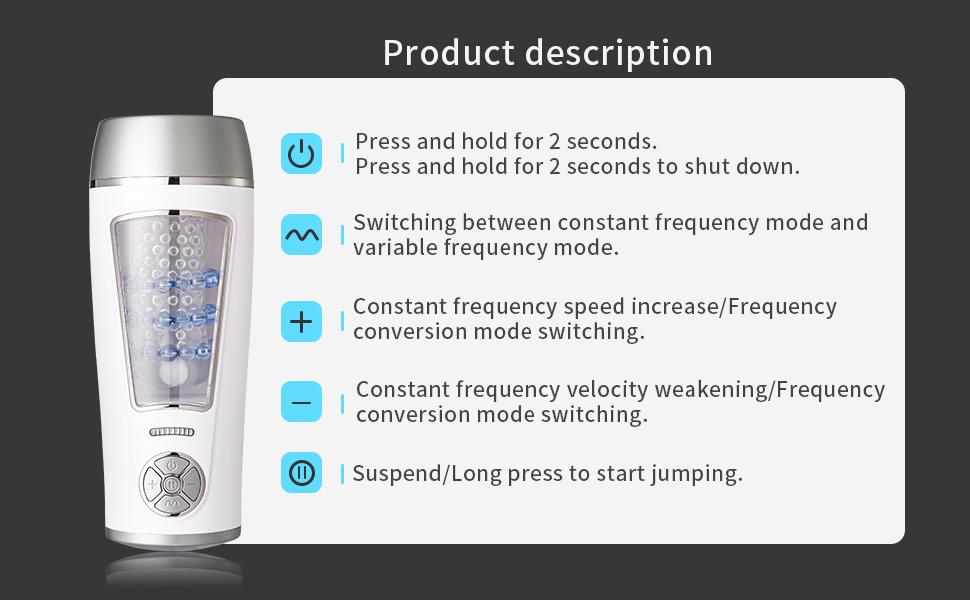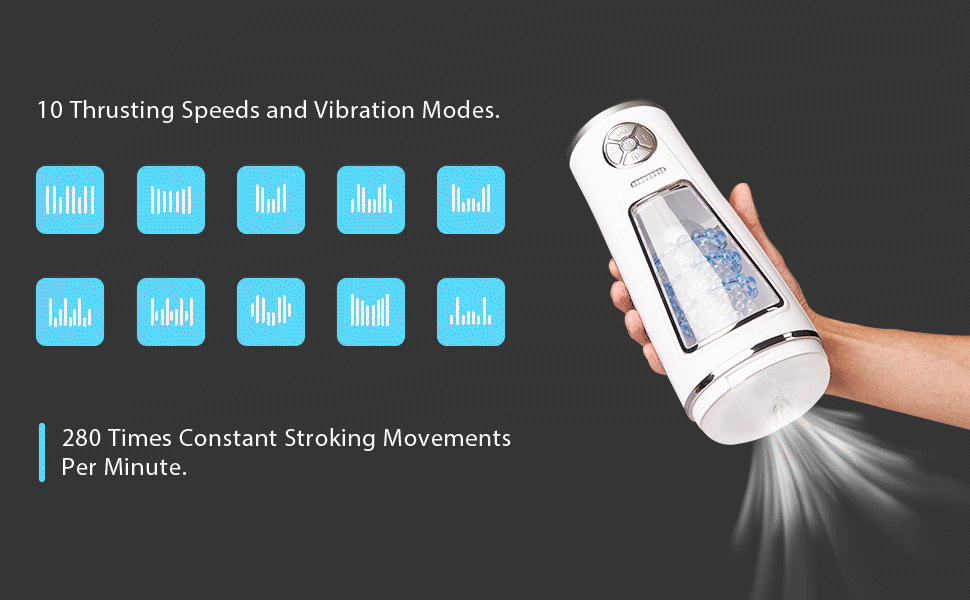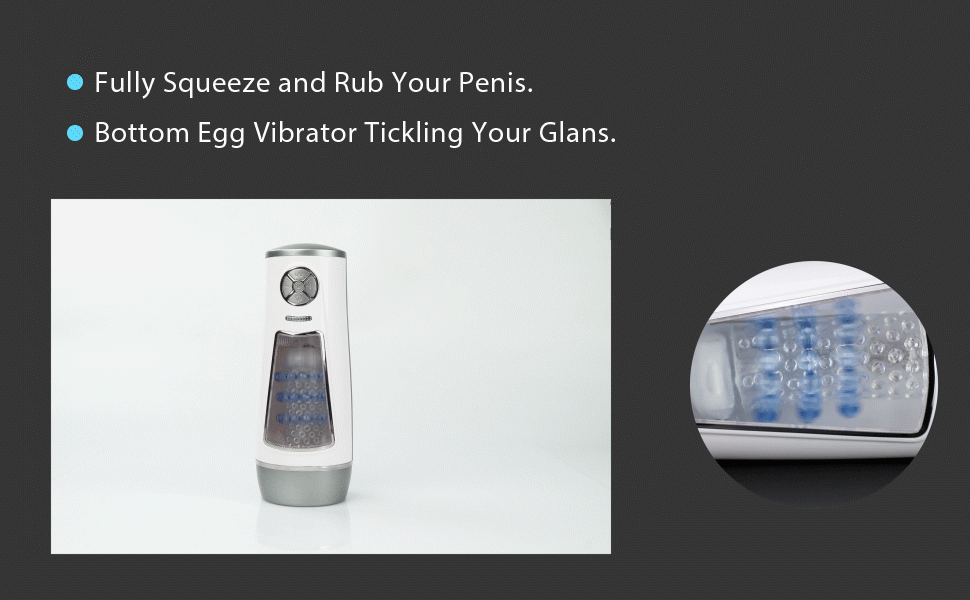 Features:
Fully automatic thrusting, 280 times constant stroking movements per minute, bringing you incredible pleasure.
10 thrusting speeds and vibration modes, multiple combinations, you will not be bored.
Soft and transparent TPE sleeves, 3D particles strongly tease and rub your glans and penis.
3 strings of fixed blue ball rings tightly wrap your penis, fully squeeze and rub your sensitive points during the thrusting process.
Maximum insertable diameter is 1.7 inches, length is 5.5 inches, which meets the needs of most men.
Bottom egg vibrator tickling your glans, add more fun.

Description:
Apply a lot of lubricant to your dick, then lie on the bed and insert the dick. Your penis will be instantly surrounded by soft raised particles in all directions. Turn on the power and enter the constant frequency mode. 3 strings of spaced beads trap your penis shaft just right, fully squeeze and rub each sensitive point in the process of thrusting, and the excitatory factors of your brain will be awakened immediately. Choose the best speed and frequency according to your mood and ability. The frequency conversion mode will rub up and down, and then pause for a while, let your dick take a rest, and continue on the journey of climbing the peak of desire.

Specification:
Ergonomic design.
Transparent window.
Removable and washable sleeve.
Pause function.
Anti-slip texture.
LED indicator light.
USB magnetic charging.
Material: ABS+TPE
Size: 96*246*96mm
Function: 10 frequency 10 speed

How to use:
1. Apply a large amount of lubricant to your penis.
2. Make your dick erect.
3. Insert the sleeve.
4. Adjust your favorite mode and enjoy.

Package included:
1 x Masturbator Cup
1 x Charging Cable
1 x User Manual
1 x Install Rod