3 in 1 Automatic Male Mastubrator
Combining the three functions of suction, thrust and vibration, this male masturbation cup provides you with triple modes.
A vacuum suction airflow is created inside, while the air pocket above the sleeve clamps your pe-nis for extra sucking pleasure.
The masturbator stretches up and down, and the 3 strings of rolling beans move with it. The combination of up and down friction and rolling beans massage is a great way to enjoy.
The bottom features a powerful vibrating bullet designed to stimulate the sensitive nerves of your glans to help you delay sex time.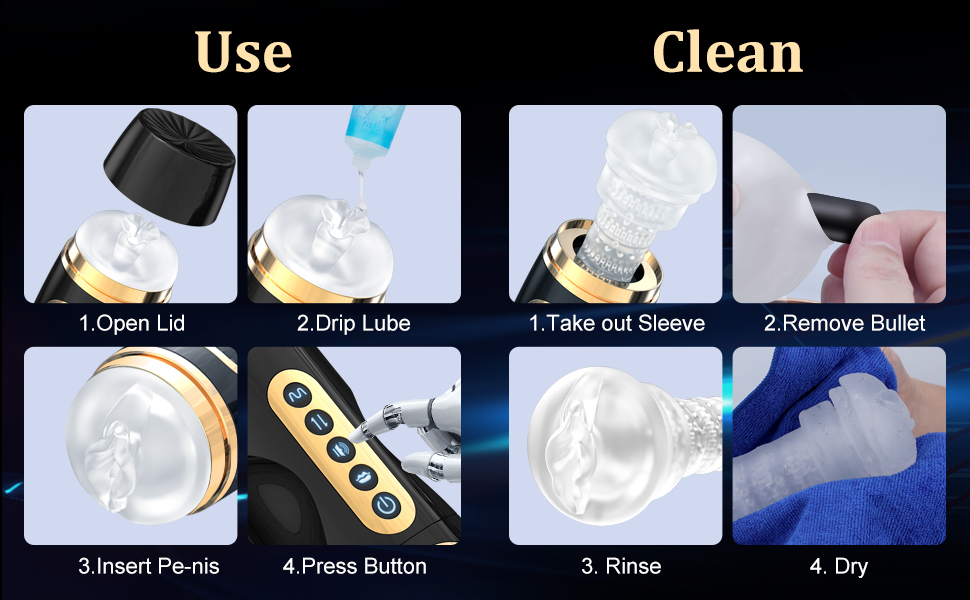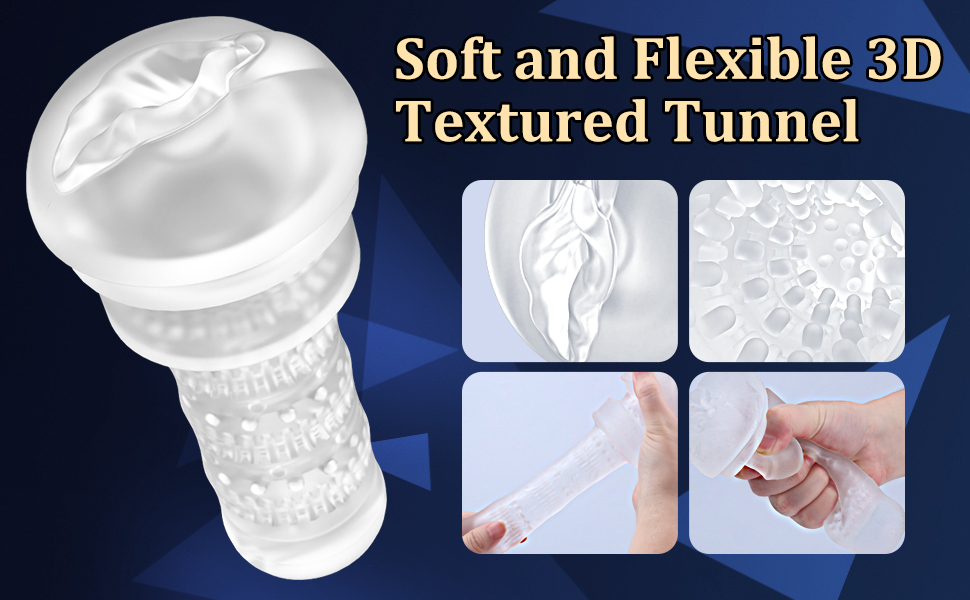 Instructions for Use and Clean
How to Use:
Recommended for use with water-based lubricants. Long press the power button for 2 seconds to start the masturbator cup, and short press the function button to enable the modes of suction, thrust, vibration, and sound.
How to Clean:
Gently take out the sleeve and remove the vibrating bullet before cleaning. Wash the sleeve with soap and mild water, and finally wipe it off with a towel.
Note:
* Masturbation cup shell is not waterproof, please do not wash it with water.
* Please dry the sleeve completely before putting it in the male masturbator.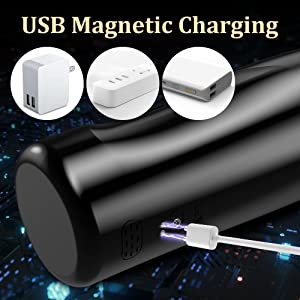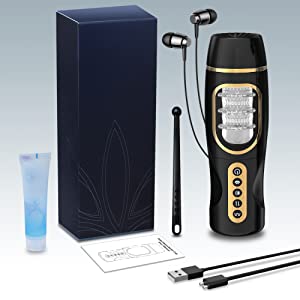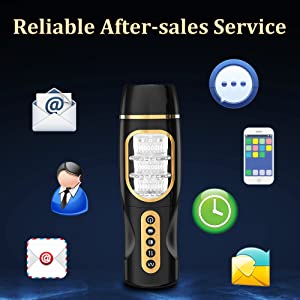 USB Magnetic Charging
With a USB magnetic charger, you can use a computer, power bank, and wall charger to charge this masturbator. It takes about 3.5 hours to fully charge, and can be used for 1 hour after being fully charged.
Discreet Package
Our sex toys will be packed in a privacy box without any sensitive information on the box to protect your privacy.
Package Contents:
1* Male Masturbator Cup,
1* Lubricating Oil,
1* USB Charging Cable,
1* Headphone,
1* Plastic Stick,
1* User Manual.
Reliable After-sales Service
If you have any dissatisfaction with this sex toy, please feel free to message us. You can send us a message through the contact seller page of the Amazon order or through the after-sales email in the user manual, and we promise that we will do our best to solve your problem.