[7 Rotation & Thrust Modes] This powerful motor offers excellent performance with 7 rotation and thrust speeds to choose from. The two rotation modes, clockwise and counter-clockwise, provide plenty of friction in each area. Thrust distance is 2cm, perfect for male solo play.
[Powerful Suction Cup & Hands-Free] [Powerful Suction Cup & Hands-Free] Unlike other penis pumps, this toy comes with a sturdy suction cup that you can use to attach to any smooth flat surface and enjoy its powerful 360° stimulation. The toilet seat in the bathroom, the tile blocks in the kitchen, and the coffee table in the living room – are all play tools for you.
[3D Textured Channel & Premium Silicone] The inner sleeve of this male stroker is made of elastic and soft silicone, which is safe and odorless. The realistic 3D channel can bring more unexpected joy. For ease of use, be sure to use plenty of water-based lubricant. The included lube is a nice bonus.
[Cool Look & Fun Installation] The appearance of this cock trainer is designed to please men, references many sci-fi movies, making it look like a space capsule floating in the universe, elegant and minimalist. Its main parts are almost entirely detachable, giving you extra fun to assemble. And thanks to our twist-lock design and innovative double-sleeve design, cleaning becomes an easy task. Of course, ease of use is one of its advantages.
[USB Charging & Discreet Packaging] This adult erotic item comes with a USB charging cable and can be charged for 180 minutes and used for about 90 minutes.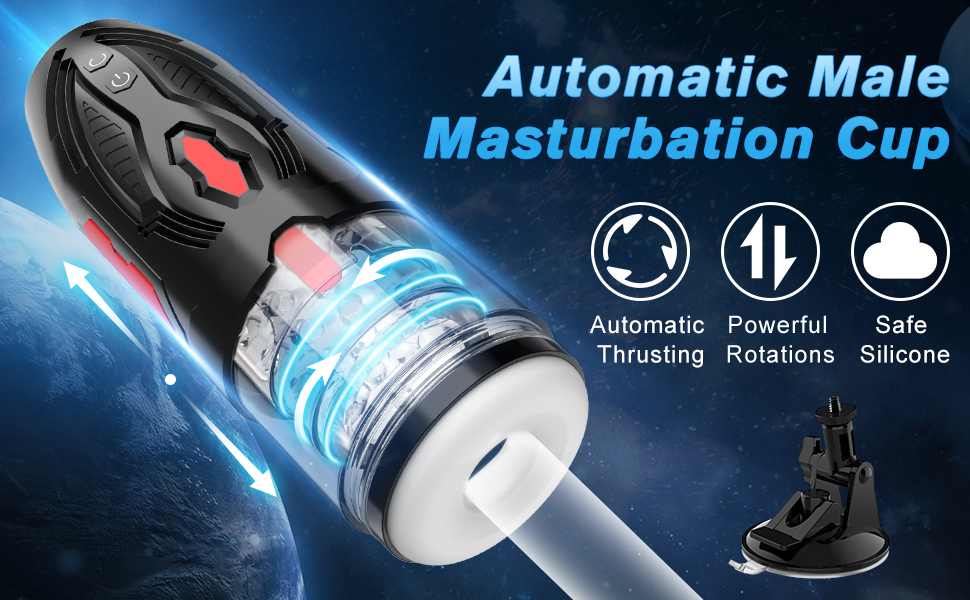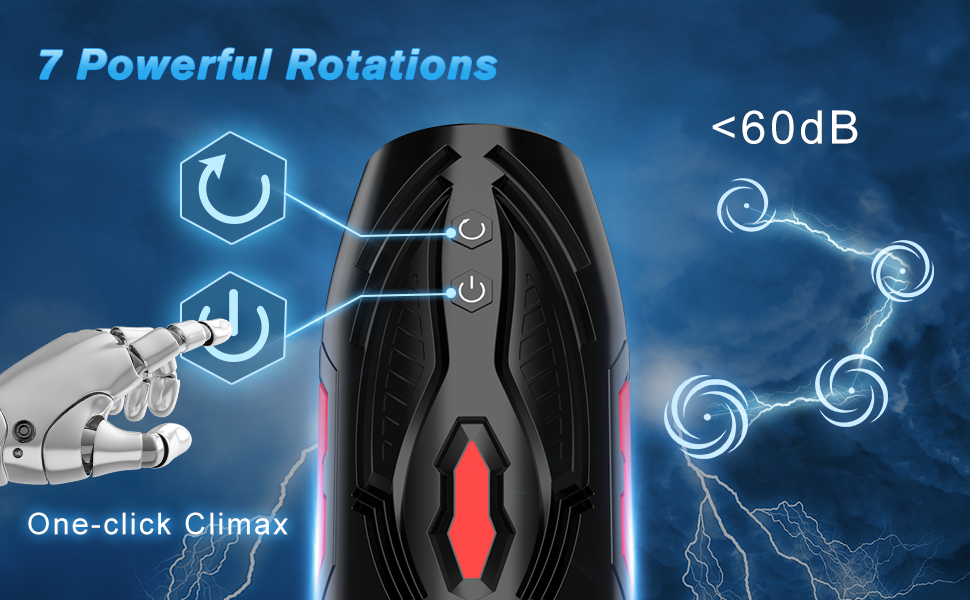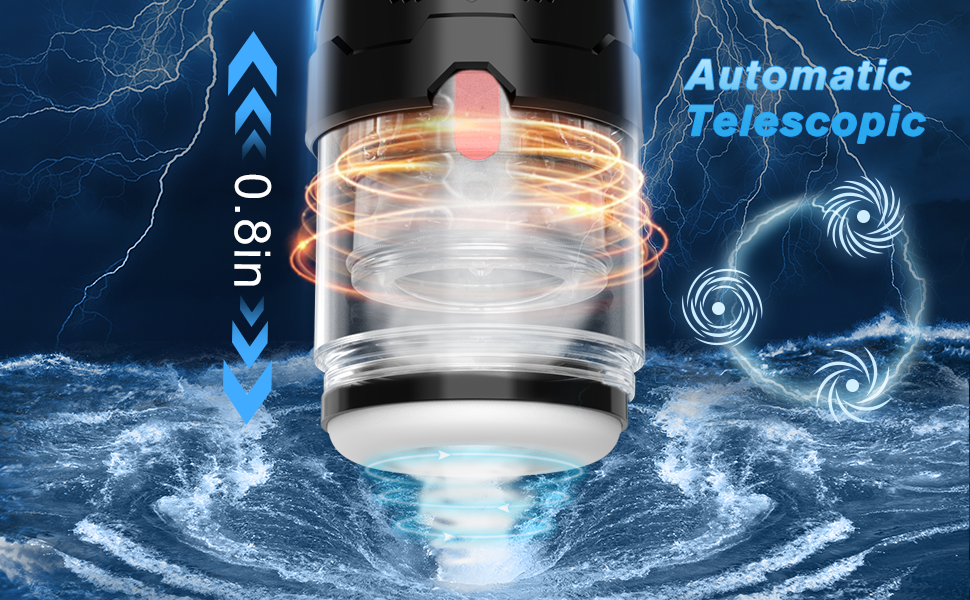 7 Rotation Modes + 0.8″ Thrusting Length = Nice Combination
With 7 rotation modes and automatic penetration, this male self-pleasure toy is like a charming experienced sex worker, powerful and skillful. With different rotation frequencies and directions you can experience different sensations, from beginner to advanced, from slow to fast, from gentle to wild.

Give it to your man and let this toy bring him pleasure instead of you when you travel or when you are away from him.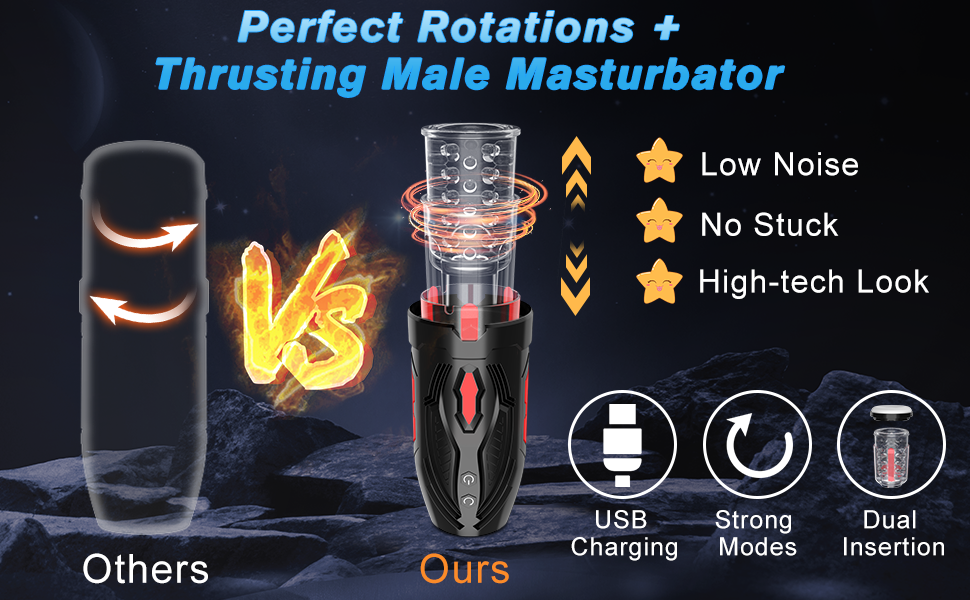 What Makes It Awesome?
1. High-tech shape, full of the beauty of electro-mechanical design.
2. Low noise level, about 60d during operation.
3. Powerful motor, non-jamming rotation and thrust motion.
4. Double sleeve design makes the product easier to disassemble and clean.
5. Silicone sleeve is covered with 3D textures to add more realistc friction.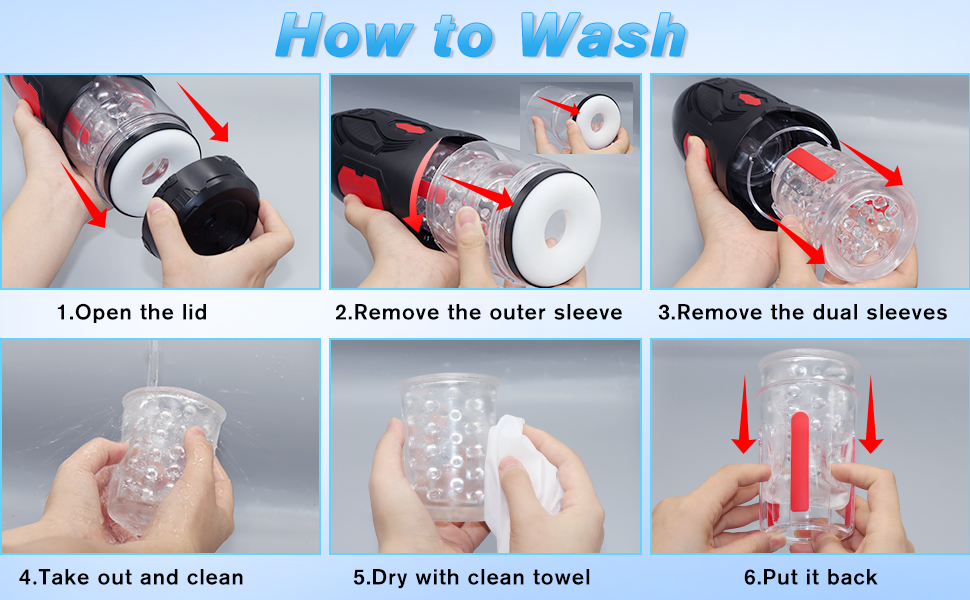 How to Clean?
Grip the non-slip raised parts on the lid to open the lid.

Rotate the outer clear shell counterclockwise to unlock and detach it.

Removing the double sleeve.

Take out the silicone sleeve for cleaning.

Dry the sleeve with a towel.

Fingers along the seam to make the silicone sleeve completely into the plastic sleeve




Safe and Soft Silicone Material

The ultra-soft textured channel is made of transparent, high-quality TPE material and perfectly simulates a soft and tight vagina with the right amount of elasticity.

Proper Cleaning

The silicone sleeve is removable for cleaning. Please note that the base section is not waterproof, so keep it away from water when cleaning the product.

USB Charging & Discreet Packaging

This masturbator has a good range, with a charge time of 180 minutes and a use time of about 90 minutes. The discreet packaging also allows you to use it without fear of embarrassment.