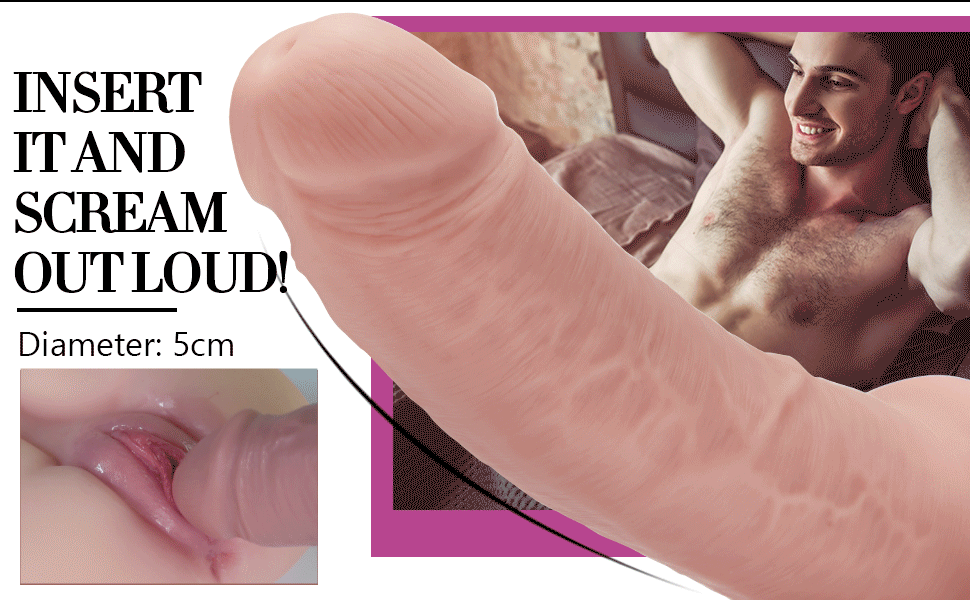 CRAZY OVERSIZED REALISTIC DILDO
A large dildo with a diameter of 1.96″ brings youa super pleasant experience. Like the best love experience you can imagine, even more.
The stout glans, realistic meridian and skin folds and hardness similar to that ofa male erection will make you more engaged in sexual nightwith this strong man. He rubs on your wet labia, teases your nerves and cells, and then suddenly launches an attack!You can't help moaning, oh yes!The feeling of being filled makes you very comfortable.
Women, men, and couples can experience countless modes of stimulation, role-playing and sheer fantasy with a dildo. Whether it's for self-pleasuring or pretending to be a rock-hard stud, or the fantasy of a third partner –– when you close your eyes and grab the big dildo you'll swear it's the real thing.
At this moment, you don't want to think about anything, except that you want him to go deeper, and work harder!