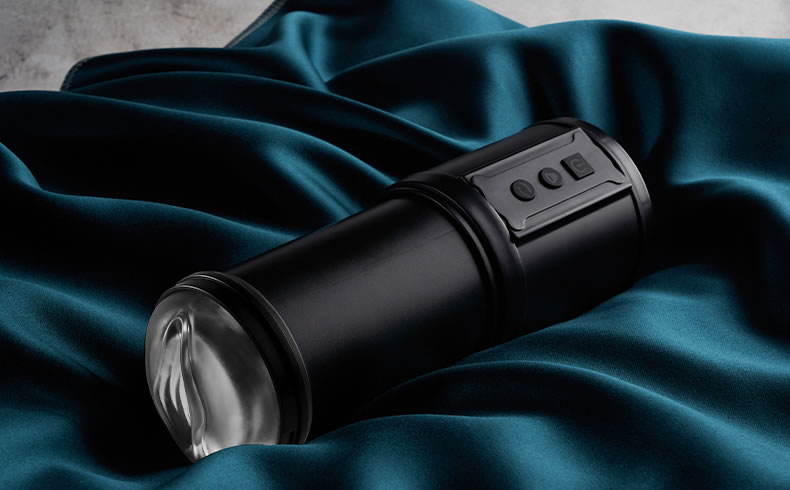 A masturbation cup shaped like a telescope with soft inner.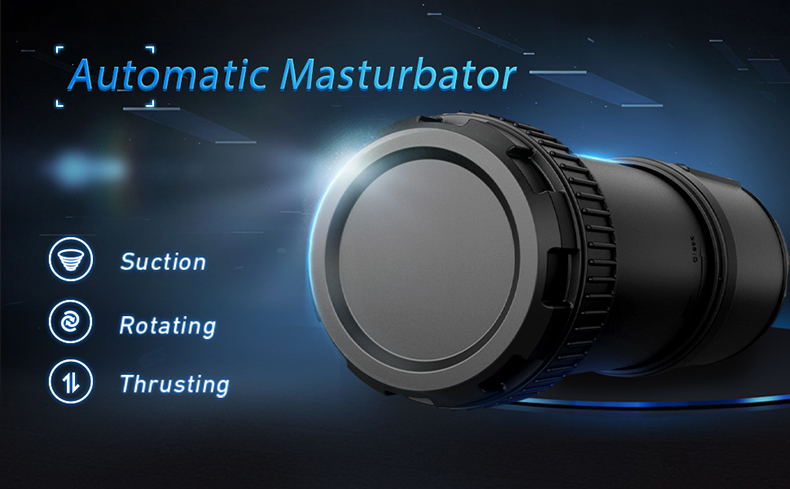 The lens design masturbation cup has 3 functions including thrusting, rotation & suction. It will take you on an unbelievable adventure. The thrusting and rotation give you the pleasure of sexual intercourse. And the suction offers you real feelings of oral sex. When you own this product, I'm sure you don't need any other masturbation cup, this one is better than anything you have ever tried. This machine will induce feelings of pure indulgence.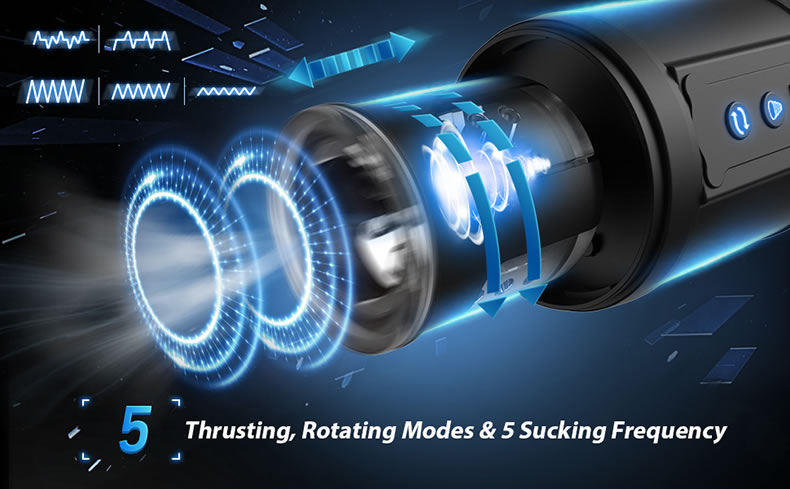 Are you dissatisfied with some masturbation cups with low power? Do you find it's difficult to buy a masturbation cup to suit your dick? If the answer to one of those questions is "yes" then we have the answer! This toy has 5 thrusting & rotation modes and 5-frequency sucking adjustments. You are bound to find the exact mode for your ultimate pleasure. The machine is ideal for beginners, the soft mode will bring you to a new world. After a period of use, your dick will feel stronger and you will be able to move on to a more intense mode.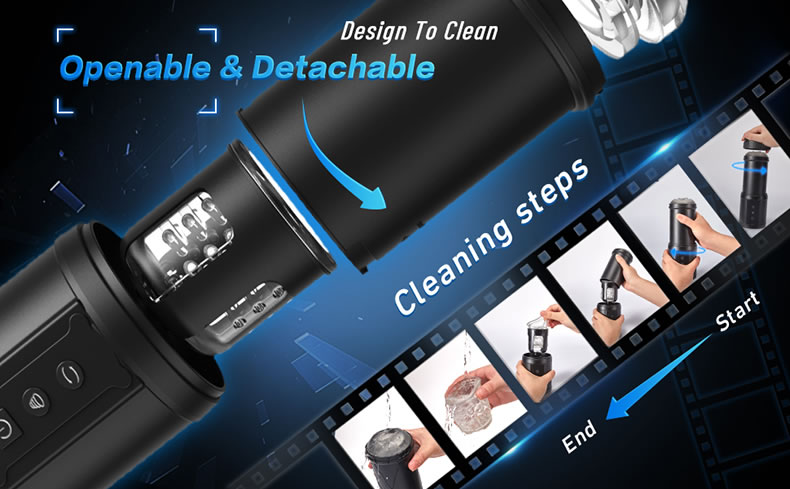 The inner sleeve cup of this product is very easily removed for cleaning. After your play, you only need to open the shell, take out the inner liner and wash it. When it is dry it is ready for action and you can enjoy yourself again.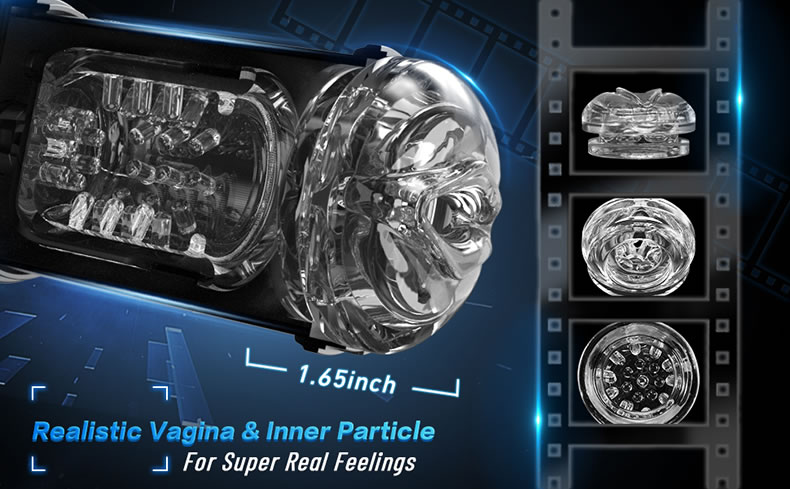 Every man desires the warmth and the feeling of wrapping of the vagina, this product will meet the needs. Realistic vagina and inner particles show you the secret of a women's body and bring you the super real experience of sexual intercourse.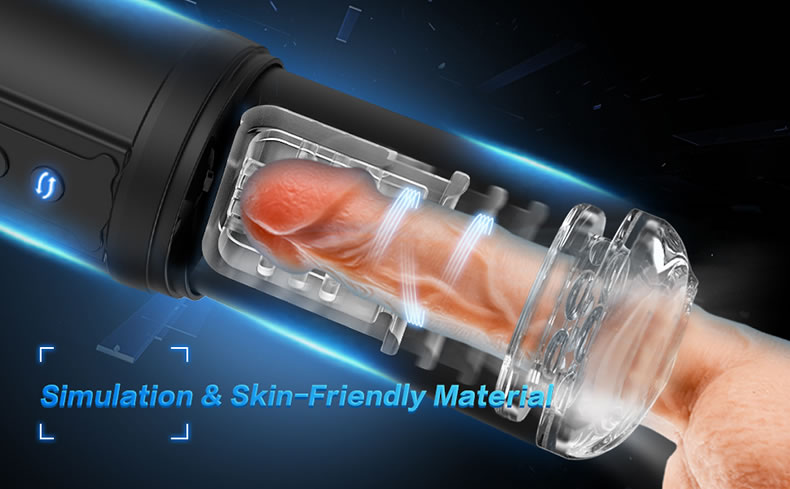 When you become the owner of this product you won't need to worry about the safety of your penis. The skin-friendly materials protect your member and will give you super realistic feelings.
The design of the all-black lens makes this toy unique
A perfect combination of realistic thrust, rotation & suction
5-frequency thrusting, rotating & sucking modes
Forward and reverse rotation can bring you double stimulation.
Realistic vagina & inner particles provide true touch feelings
Openable and detachable innovation design is convenient to clean.
Only 3 button for controlling is user-friendly
High-tech magnetic & USB charging for anywhere in the world
100% waterproof inner material can be washed by water
SPECIFICATIONS
Power Type: 5VDC magnetic chargingRun Time: 1 hourCharging Time: 2 hoursFrequency: 5-frequency thrusting & rotation, 5-frequency suckingNotice: The engine is not waterproof, do not rinse it with water, please.Packing List: 1 x masturbation cup 1 x charging cable 1 x manualFeatures: Lens Design; Thrusting & Rotating; Great SuctionColor: BlackType: VaginaSize: 13.46*5.39*3.94inWeight: 0.67kgWaterproof: Sleeve: IPX-8 (completely waterproof), engine: IPX-1(Waterproof for 10 minutes under light rain)Material: TPE+ABS