【Upgraded Male Mastubators Suck & Vibrate & Heat Enhance Real Sex Experience】: Our male master masturbator combines powerful suction and vibrate & heat functions together with overly soft and incredibly textured inner storker, bringing you various sensations in no time. Unlike the traditional male masturbation toys that always twist or just mechanically push, this men's sex toy sucks your penis at 40° like real oral sex, imitating the sensation of sexual pleasure
【Powerful Motor with 9 Powerful Suction and Vibration Modes】: This pocket pussy for men is equipped with a brushless motor with 9 suction and 9 vibration modes that work together to stimulate every sensory nerve on your penis, as if multiple tongues are constantly spinning, while the automatic heating function of this adult sex toy sensory toys heats up to 40°. female climax temperature into the vagina, just like your penis wrapped seamlessly into the vagina!
SOFT INSIDE & 3D REALISTIC TEXTURED: This toy for men is made of soft TPE material, odorless and durable; Textures and larger particles in the inner sleeve of this adult sex toy simulate the cavity of a real woman's vagina. The soft sleeve with tight stimulus in 5 inch wraps and stimulates your cock better. This male self-sucking toy comes with lube. an authentic feeling like giving you a real taste of oral sex and a deep throat experience.
【More Durable – Long Lifespan】: Unlike other automatic male stroker male masturbators, which always meet problems like broken after a few times of use, this men's toy is equipped with a new brushless motor, improves the strong sucking and durability of the male stroker, avoiding the problems of non-working or sucking is too weak. With new battery charging technology, this male sex toy can be repeatedly charged more than 2000 times, avoiding the adult sex toy charging problem.
【Upgraded Heating System & Ultra-quiet Technology】The automatic heating function of the automatic male Masterburator cup can heat up to 40°C within 10 minutes, which perfectly simulates the temperature in the vagina during female orgasm. When used with lubricating oil, the male masturbator cup brings the ultimate realistic sex experience. This adult sex toy uses ultra-quiet technology, less than 50dB noise, so you can enjoy your "me time" privately in peace and quiet.
【Easy to Clean and Fits Most Size】: The detachable sleeve of the male masturbator blows can be taken out of the cup and rinsed under running water, after washing and drying, you can put it back into the pocket Pussy adult sensory toys, the men sex toys for men can be inserted in 5.2 inch length and can accommodate most sizes. If it irt, please contact us freely, we are committed to providing you with the best customer services.
【LCD Digital Touch Screen】: Unlike the traditional sex pleasure toys for men with buttons, our pocket pussy for men are realistically equipped with LED touch screen, which not only solves the problem of buttons not working perfectly, but also the digital display shows you the suction power and vibration that is currently used, it is convenient to record the suction power and vibration which is most suitable for you, this men sex toy can bring you a perfect sexual experience.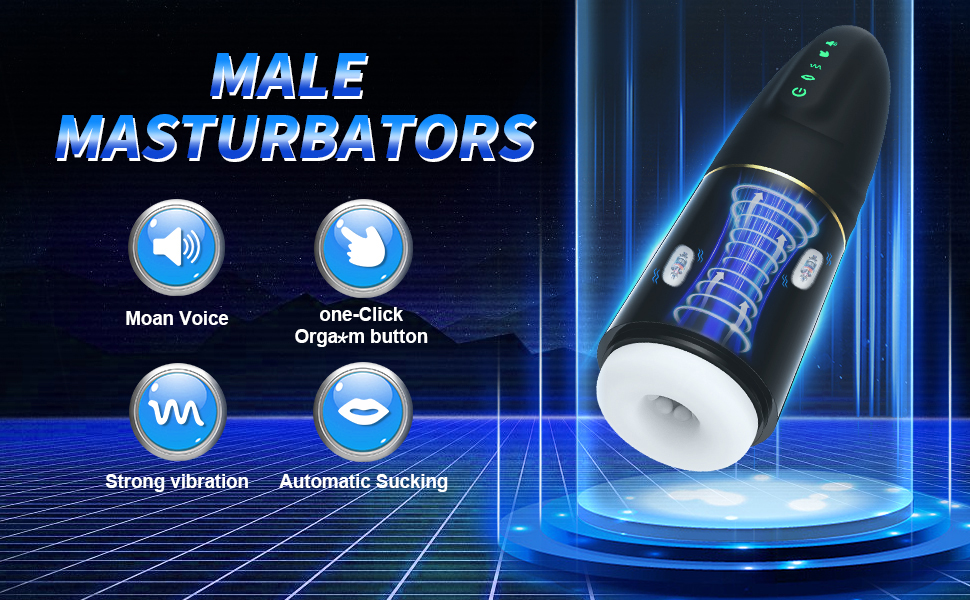 A multifunctional collection
Moan Voice: 

This male toy not only with 3.5mm headphone hole, and comes with a speaker, can bring you an immersive experience

One-Click Orga*m Button: 

This is a feature that most toys don't have,When you press this button, and do not let go, you will find a magical scene

Strong Vibration:

 An exciting fusion of a blo*job vacuum-like effect and fierce vibrations for you, a once-in-a-lifetime experience. A non-stop ride of ecstasy for over an hour. No more time limitations, just sit back and relax.

Automatic Sucking: 

How do you achieve real oral sex feelings? Of course, it's the soft lips and the squeezing of the mouth. And it's a squeezing feeling of one in and one out. This brand new oral sex toy has everything you want. Imagine she licked your glans first. Then she wraps your entire pe*is in her soft mouth and begins to swallow in and out, you close your eyes and enjoy the stimulation.

4 Powerful Blo*job Suction

Male masturbation cup is the must! With a powerful and automatic vacuum suction pump, airflow will be sucked into the cup, causing the internal stroker to squeeze and expand. The pe*is will automatically thrust with every breath and swallowing.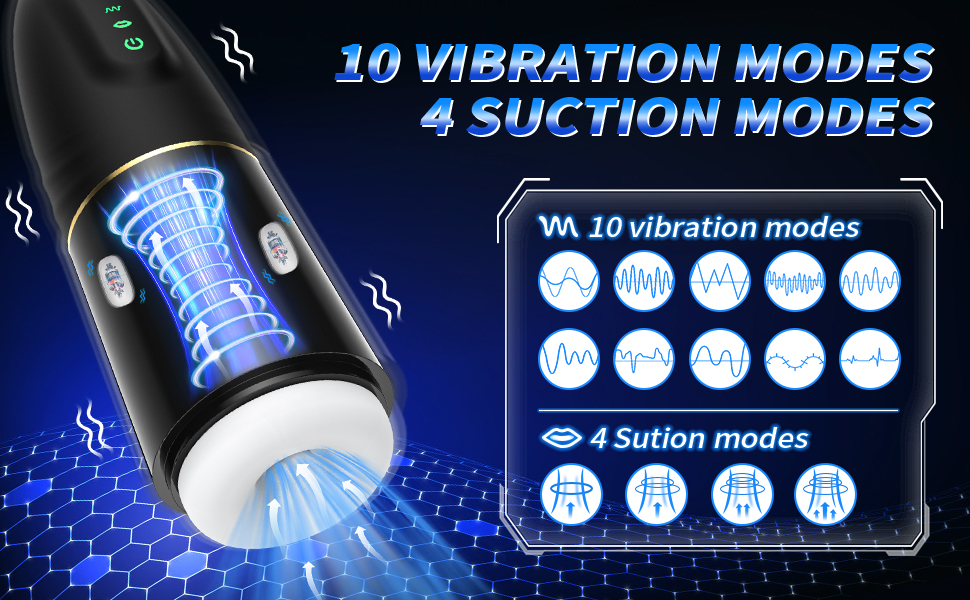 Double motor vibration enhanced version
10 Adjustable Vibration Modes,This male masturbators is used the removable vibrating bullet installed in the sleeve, which can make the vibration more real and stimulating. Then personalize your pleasure with the press of a button. Your ultimate masturbation experience is ready when you are!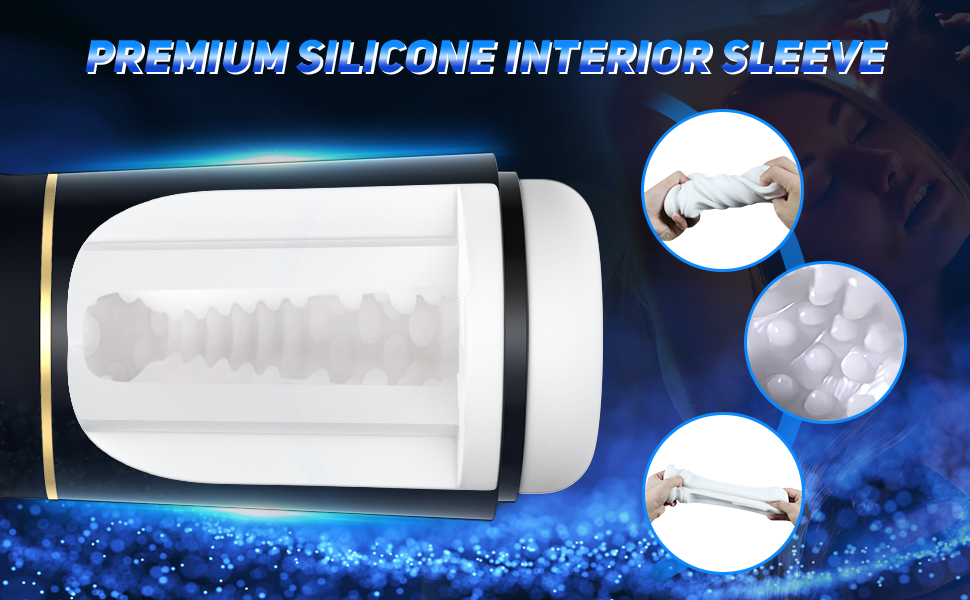 Full TPE Material & Realistic 3D Channel
The silicone sleeve inside the electric massager is made of full TPE material,With special concave and convex particles and multi-layer folded spirals. The realistic 3D channels mimic the vagina and precisely stimulate every nerve, creating a more realistic feeling for you and giving you a wonderful experience.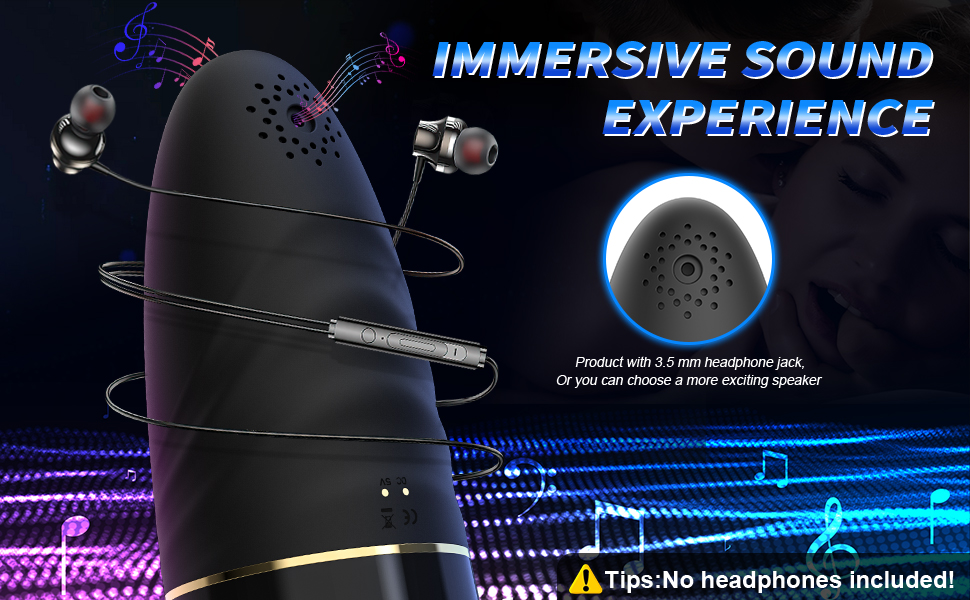 Easy to Clean and Assemble
1. Take out the sleeve to clean before use it.
2. Only use water-based lubricant.
3. Charging the automatic sucking male masturbator each time for optimal performance.
4. Keep it away from children.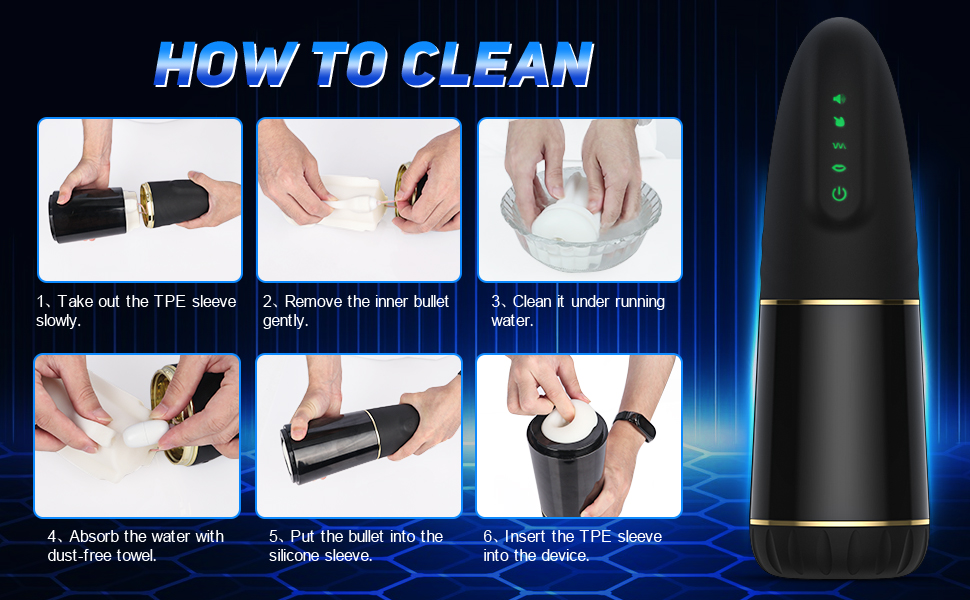 Material: Silicone, ABS, TPE
Size: 90*90*276mm
Weight: 790g
Battery Type: Rechargeable Lithium Battery
Battery Capacity: 1000 mAh
Charging time: 3.5 hours
Using time: 1 hours
Vibrating Modes: 10
Vibrating Intensity: 3
Suction: 3
Noise: <70 db