UK Sex Shop 7 Thrusting Power 1800r/min Vibrating Realistic Telescopic Penis for Sexual Pleasure with Heating-Nude

Features:
1. With its 1800r/min working frequency, every punch will target on your sensitive spot! From the slowest mode to the fastest mode, enjoy the climax.
2.1.6-inch diameter dildo, you can feel your vagina wall has been squeezing and fulfilled yourself when it penetrates inside.
3.Different telescopic speeds for different preferences, like there are 7 different men waiting to serve you!
3. This dildo imitates a real man's erect one that its glans are hard and solid but the skin is soft. And the ridges in the middle of the shaft to stimulate deeper clitoris nerves.
4. Erotic look and feel, this realistic dildo is great for fulfilling your sexual fantasies!

Specifications:
Material: soft silicone+ABS
Modes: 7 vibrating modes
Noise: <40db
Power: USB recharging
Weight: 500g
Waterproof: IXP7


Package including:
1*realistic dildo
1*manual
1*usb charging cable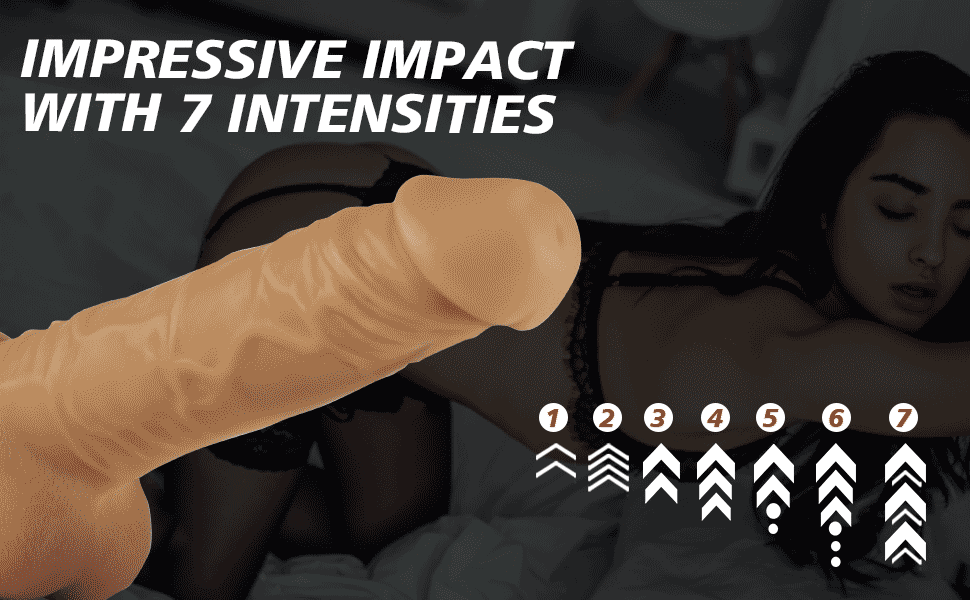 Great Size, Perfect Power, Wonderful Material
Who will refuse such a bad boy work on her bodyThe telescopic power is the strongest in the marketand no one can beat it! With its 5 KG thrusting power, this dildo can slam into you until you cried for stop!
7 different thrusting&vibrating modes, each change will add the speed and vibration on the based mode, until it achieved the fastest mode. Avoid the big jump between every mode, everyone will find their most appropriate one for them!
This dildo was made of100% silicone, no sticky, no smell, and feels like silk when stroked and warms up quickly when used. The ribbed surface feels gentle and delicate yet you'll feel the lifelike veins as it thrust. It's the perfect combination of texture and softness. Speaking of softness, this dildo feels exactly like human skin with a slightly denser core that imitates a real man's erect one.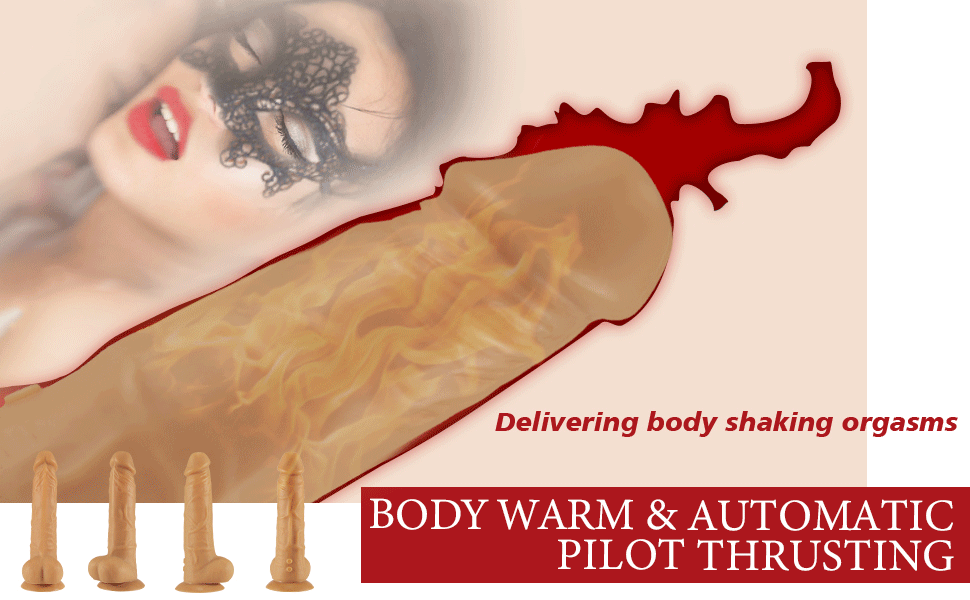 G spot & A spot Stimulation, Hit the Top of Your Vagina!
Every penetrating will rub your g spot and hit the A-spot! Refuse cold and inanimate dildo, its heating function will make it as a real one!

Sink your butt on this bad boy, which is heavy, concentrated, and unrelenting, will steal your breath, and messes with your sanity. He won't stop until you run out of energy and collapse!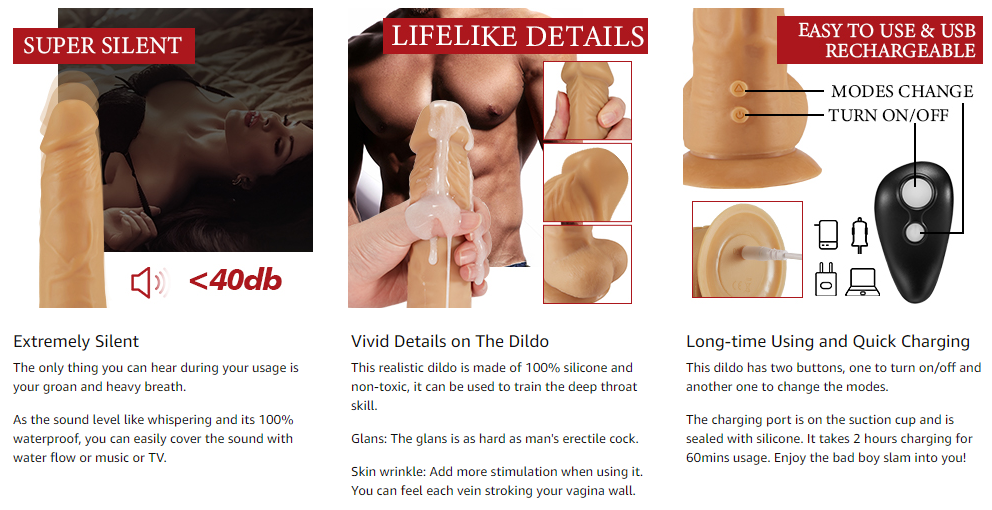 For the ultimate lifelike experience, warm the dildo up to body temperature before you begin. Add a few drops of your favorite lubricant for maximum pleasure. With every move, you'll experience the dildo's magical combination of softness and hardness. Grip it by the realistic balls or use the suction cup base for secure hands-free fun.