UK Sex Shop
Description:
2 in 1 Thrill— The male masturbator cup has a perfect design. There is a cover that can be unscrewed at the bottom. By controlling the lid on the bottom, you can enjoy 2 different super experience. Open the cover, without the obstruction of the air, it will make you more smoothly quickly and insert deeper to reach the climax. When closing the lid, every time you pull it in, this realistic tunnel will become more compact it and create sucking sensations that go from none to OMG.
3D TEXTURE TUNNEL— The snug-fitting interior is lined with all kinds of ticklers and teasers including ribs, pleasure nubs and more to massage every inch of your shaft.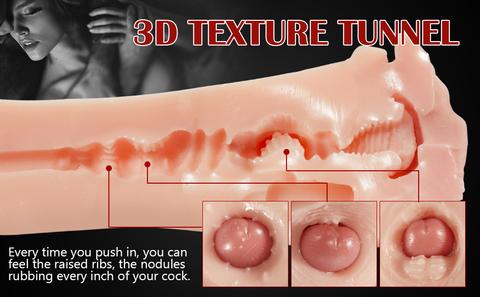 8 inch Insertable Length Channel— The opening of the male masturbator is shaped just like a real vagina – complete with soft labia and a tiny clit. Can be inserted 8 inches in diameter, no matter whether your penis is large or small, it can bring you incredible stimulation.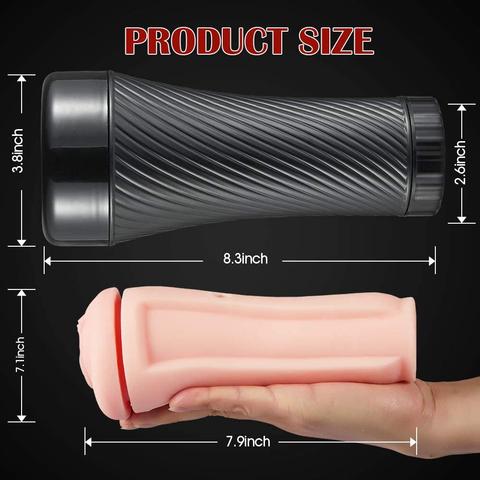 Spiral Cup Body Design — The ergonomic shape design of this masturbator cup is the best hand shape recommended by experts, which will save more effort. The exquisite spiral pattern design can perfectly match your quick insertion, and it will not slip when you are dipped in lubricating fluid.
Detachable Design Easy to Clean — The inner sleeve of the masturbators is soft, fleshy and inviting TPE material, chosen for its lifelike characteristics and supreme comfort. The outer case is molded from firm and durable ABS plastic.To clean, simply remove the sleeve from the shell and disinfect with your favorite toy cleanser. Then pat it dry, making sure its inner channel is thoroughly air-dried before stowing it away.